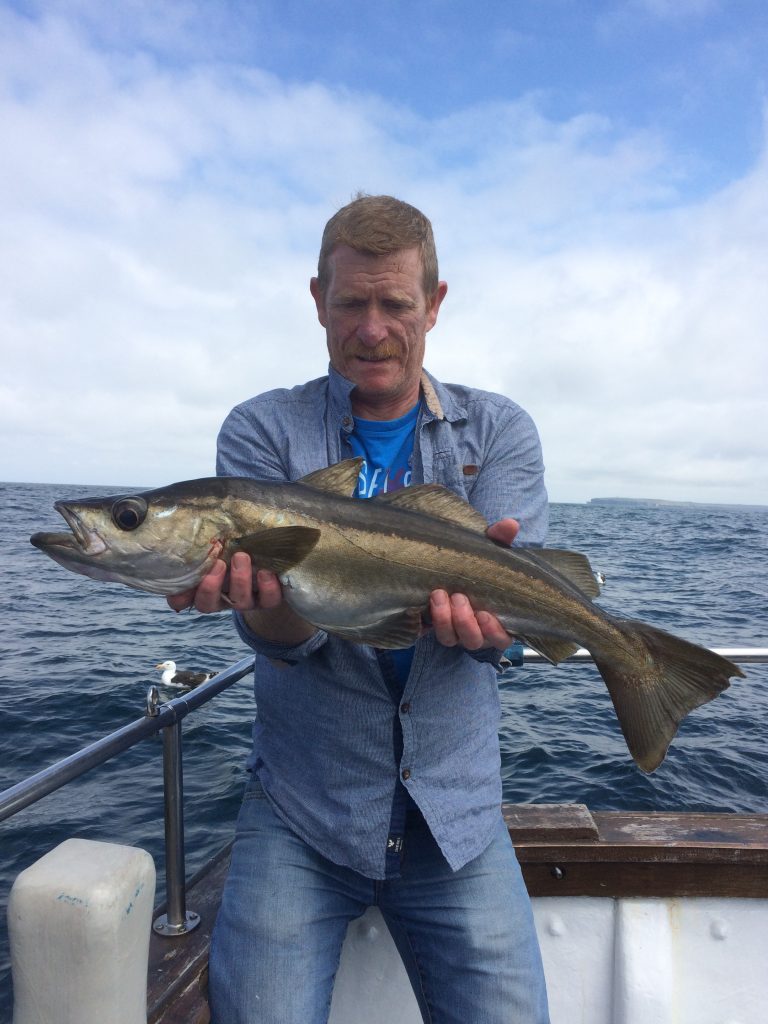 Ireland is an exciting place to be for both experienced anglers and novices alike. To get the most out of sea fishing in Ireland, you need the guidance of local knowledge and expertise. These are among a number of benefits available to you when you book your fishing trip with Fishing Adventures. We are run by experienced skipper, Séan Maguire who has been a local skipper in West Clare all his life. His knowledge of the West Clare coastline is unparalleled, meaning that you will be able to share in Séan's knowledge of fishing marks, behaviour, movements, tides, and weather. As well as this, we operate a Lochin 33 fast workboat for sea angling named The Lady Gwen II. She is a heavily built, sturdy boat with ample deck space and seating to cater for 10 anglers.
There is a large supply of gear, rods and reels, hooks, rigs, feathers, shark and tope traces, and leads. We have everything you could possibly need to make your fishing trip in Ireland an enjoyable and successful one.
If you're interested in having a fishing experience like no other, contact Fishing Adventures today to arrange your trip; The Lady Gwen II awaits.