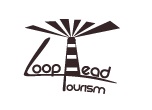 Loop Head Tourism is committed to three pillars of responsible tourism– environmental integrity, social justice and economic development. In responsible tourism, individuals, organizations and businesses are asked to take responsibility for their actions and the impacts of their actions.
 The Wild Atlantic Way is a world-famous coastal route that spans seven of Ireland's    counties, taking in some breathtaking scenery along the way. From Donegal to Cork,  the Wild Atlantic Way is a journey of discovery. County Clare is part of this                                                             memorable journey and Fishing Adventures can make your trip more exciting,

Keatings provides excellent dining and located next to the pier Fishing Adventures operates from. Keatings also provides accommodation and is famously known for being the last bar before NewYork.