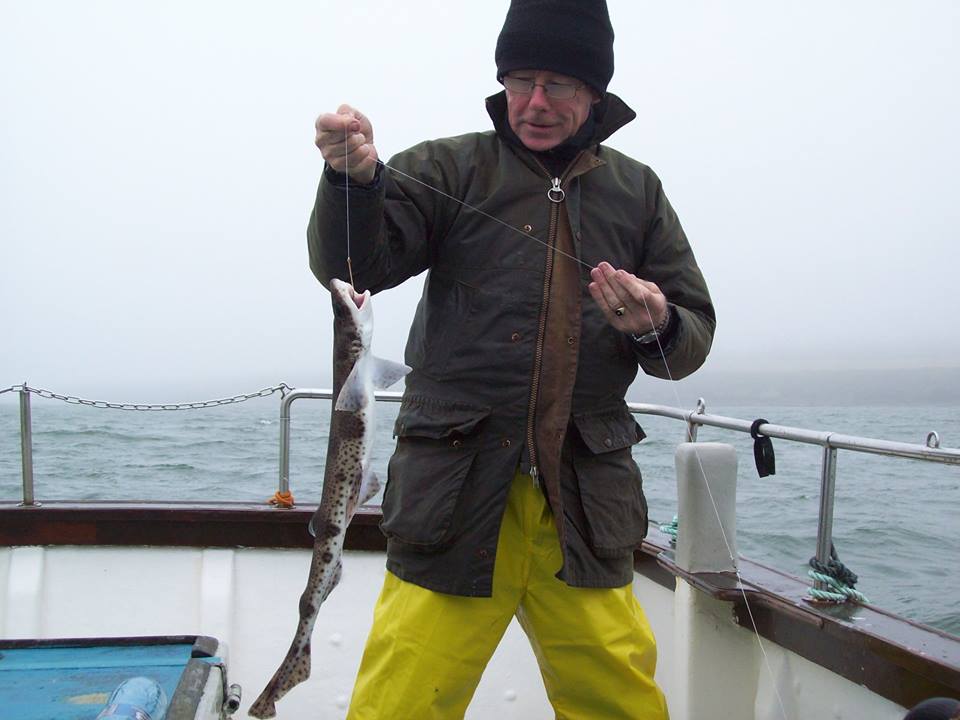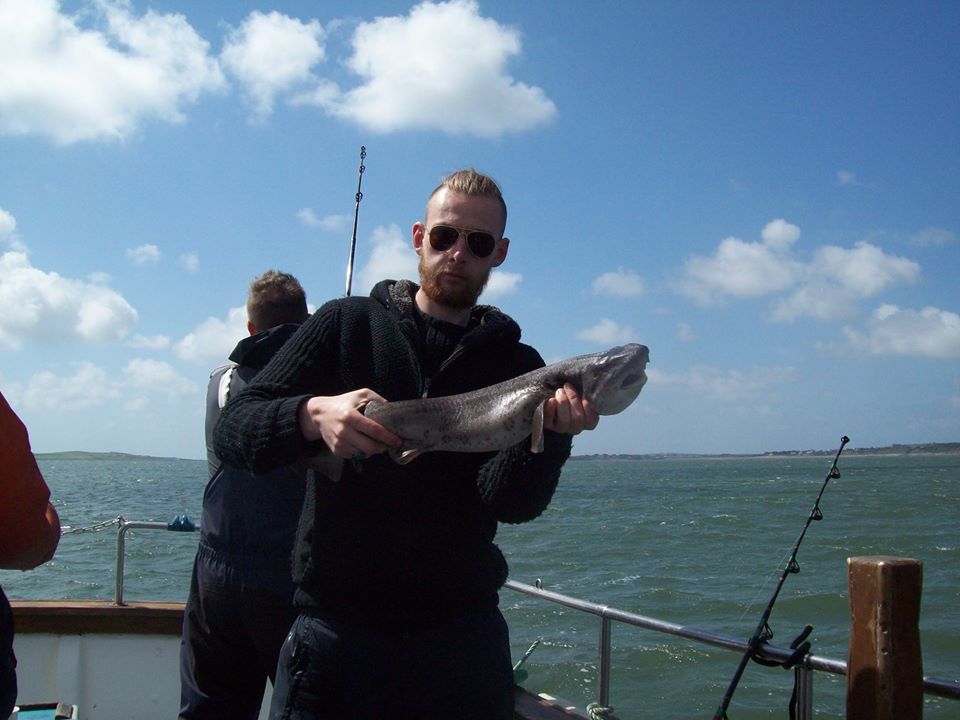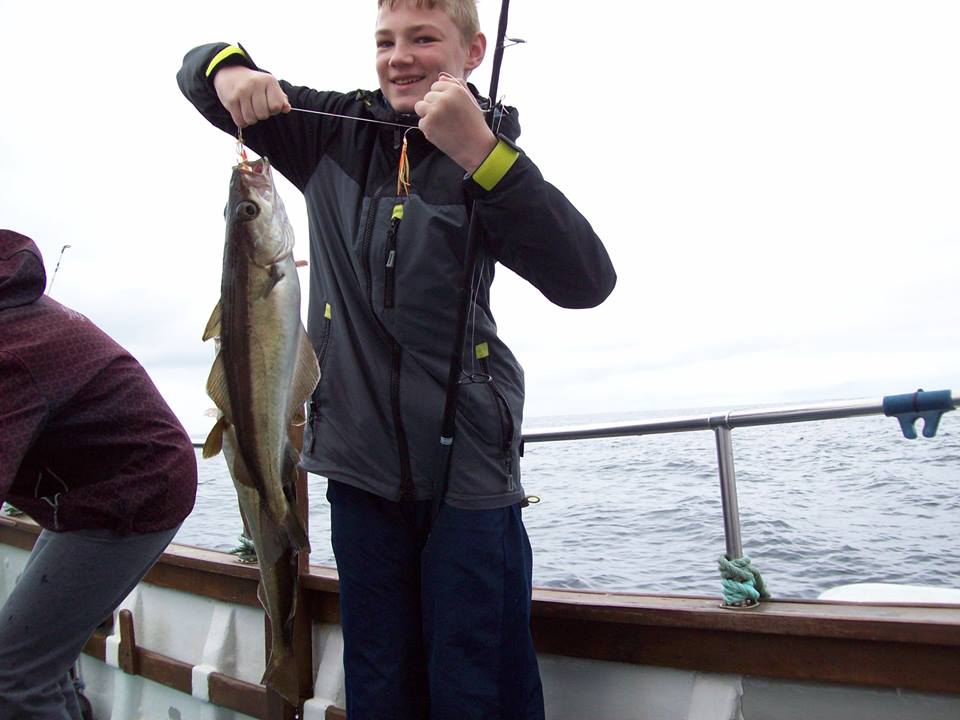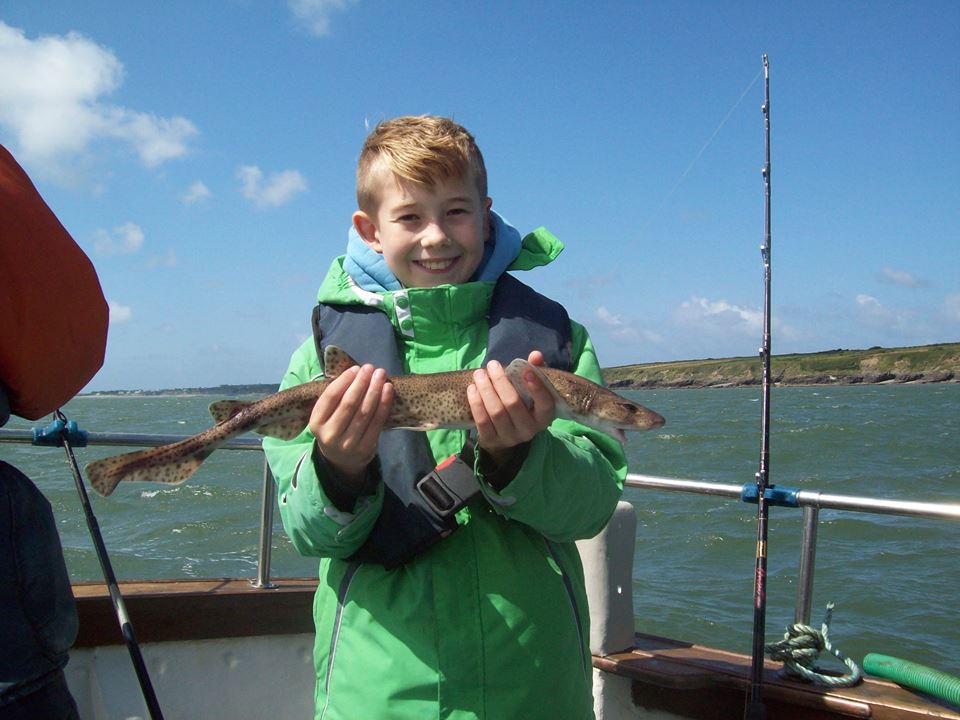 Kilbaha Carrigaholt and Kilrush are ideal locations for Sea Angling being on the wide protected Shannon Estuary and in such close proximity to the mighty Atlantic Ocean. We have numerous species of fish and some we haven't even targeted, like large turbot monkfish and brill. Sean your skipper fished commercially on these inshore waters for many years from Kilkee and has amassed a lot of knowledge on fishing marks for turbot, brill, skate, and other exotic species that the keen angler might like to target.
Fishing Adventures does daily fishing trips from Kilbaha, County Clare. We usually leave the pier at the harbor in Kilbaha around 09.00 am and return around 17.00 Our boat the Lady Gwen II is licensed for 10 persons.
Usually, we first fish for mackerel to use as fresh bait, generally in the vicinity of Loop Head where mackerel tend to shoal in numbers. Depending on what type of fishing our customers would like determines where we go next. Maybe the reef's for pollock cod or ling or sand and stony ground for bottom feeders like whiting haddock and flatfish or drop the anchor and bait up for some big conger, wrasse or skate, or hook something unexpected. The coastline from Kilkee to Loop Head has a diverse range of bottom's from sand, gravel, mud, stony ground and reef's and also sheltered bay's, where who knows what lurks.
Blue porbeagle six gill tope and skate are species of shark we target. We don't fish for shark on our regular fishing trips as shark fishing is a more specialist type of fishing and chum (shark bait) etc need's to be prepared, but we cater for the novice to the more experienced angler. Shark fishing trips are by prior booking of smaller groups of maybe 5-8 persons depending on how many want to fish for shark. You can also bottom fish for other species while we drift for shark.
Fishing the Shannon Estuary is also great sport when maybe the weather doesn't allow us to the Atlantic Ocean. Tope, thornback ray, conger and bull huss are some of the species we encounter on our fishing trips, but also in the Shannon Estuary there is a diverse range of species. We would love to hear from you and chat about what fishing you would like, whether it is some nice white fish for the table or a battle with a large shark, Fishing Adventures is waiting to take you on a Fishing Adventure to remember.
Click HERE for Pricing                                                   Click here to CALL NOW: Sean Maguire, the Skipper
Know more about: